SHERRATT FAMILY PHOTO GALLERY
John Sherratt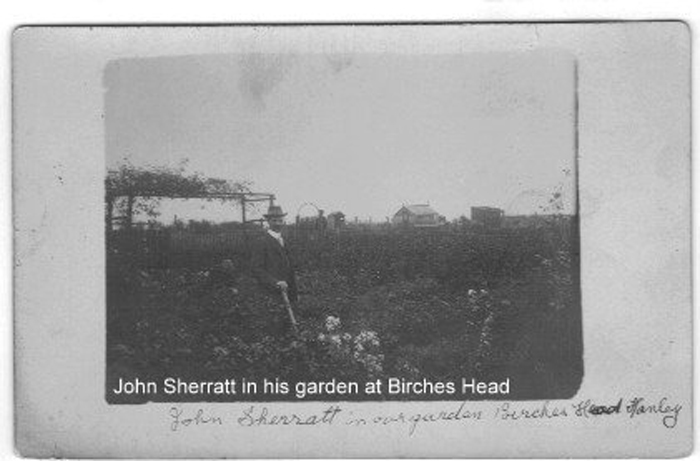 John Sherratt in his garden at Birches Head. He was born in Burslem Staffs in 1856 and his occupation was listed as both engine driver and engine 'tenter'. He died in Nottingham in Aug 1919. John was the son of Levi Sherratt and Maria Pointon.
Photo provided by Bernard Miller
More about Sherratt Family
---
Photo Index
All photos are © Copyright to the original owner. While you may download for PERSONAL use, please DO NOT COPY to other web sites, publish online or off line.