SHERRATT FAMILY PHOTO GALLERY
Ethel Amanda Sherratt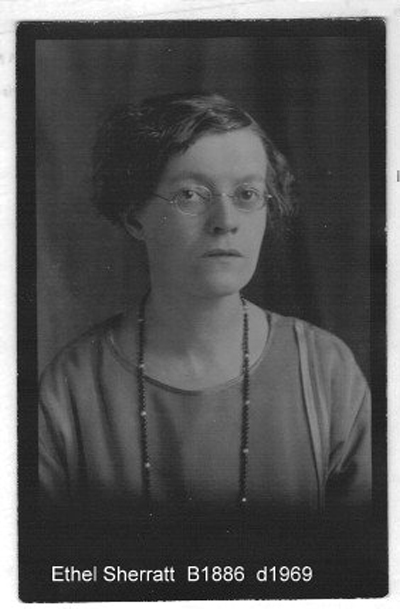 Ethel Amanda Sherratt B 1886 D 1969, daughter of John Sherratt and Ann Foster.
Photo provided by Bernard Miller
More about Sherratt Family
---
Photo Index
All photos are © Copyright to the original owner. While you may download for PERSONAL use, please DO NOT COPY to other web sites, publish online or off line.