SHERRATT FAMILY PHOTO GALLERY
Frederick Sherratt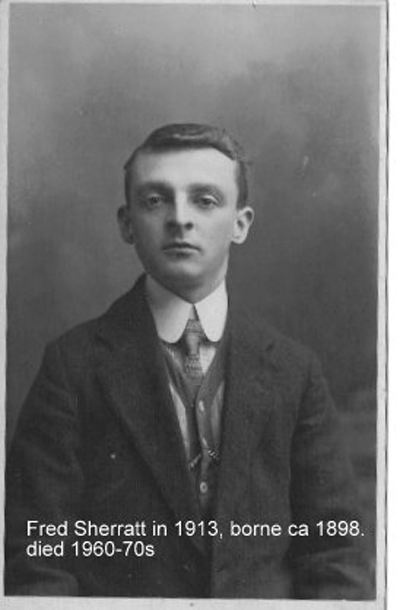 Frederick Sherratt born ca 1898, son of John Sherratt and Ann Foster. Fred served in the army (Royal Engineers) during the first World war,afterwards he worked as a painter and decorator living in Ash, near Aldershot . He was married and had two sons,Anson and Jack.
Photo provided by Bernard Miller
More about Sherratt Family
---
Photo Index
All photos are © Copyright to the original owner. While you may download for PERSONAL use, please DO NOT COPY to other web sites, publish online or off line.